HURRICAN IAN UPDATE: We have had to shutter our short run facility in Tampa which is also the source of our Customer Service Phone support -- For the next few days as we implement a phone backup strategy, please email us using the Contact Us link.
Specializing in Carbonless Forms!

FREE Shipping ON EVERY ORDER within the Continental United States.
Orders shipping to Hawaii, Alaska, Puerto Rico, the Virgin Islands, Canada, and The United Kingdom, or anywhere outside of the locations we've mentioned, may result in additional shipping charges being billed after the order is placed.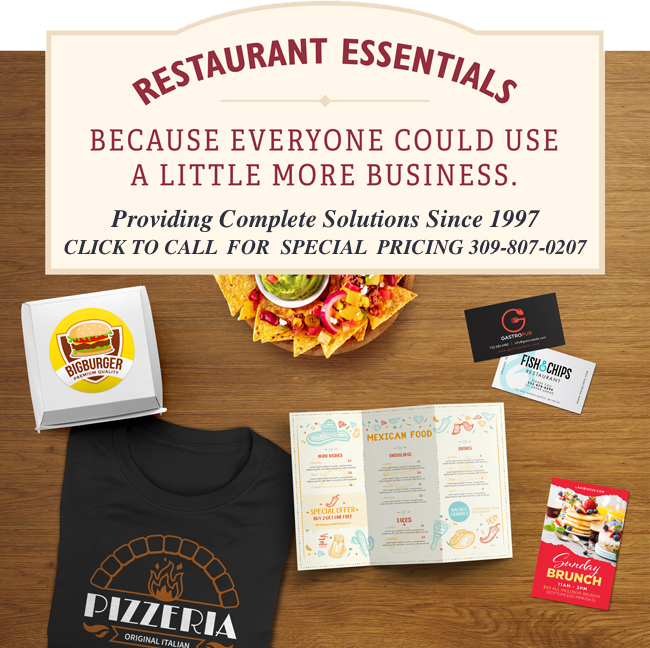 Online Printing Services Provided Since 1997
Order Carbonless Forms
We are looking forward to serving you as we complete our 24th year of business and being YOUR Print On Demand specialist!




Have any questions,

Contact us!


Have a printed item you need reproduced? We can do it!
---
We also create Custom Designed Printing Order Points for your business that allow your business to order all of your custom printed products, manage inventories and order history.
Need a Custom Quote? Call 309.807.0207

Monthly Specials For October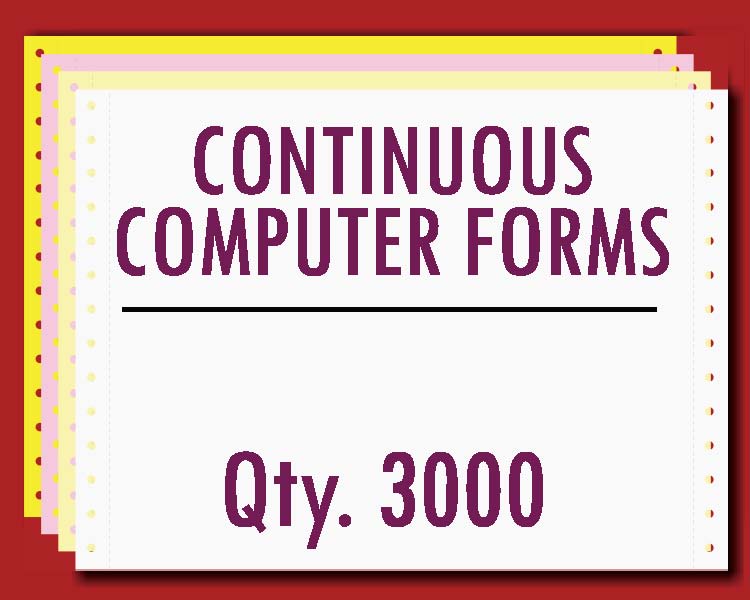 Continuous Carbonless Form 9.5" X 7" 4 Part 3000 Qty - BLANK
$339.00
$328.83
Save: 3% off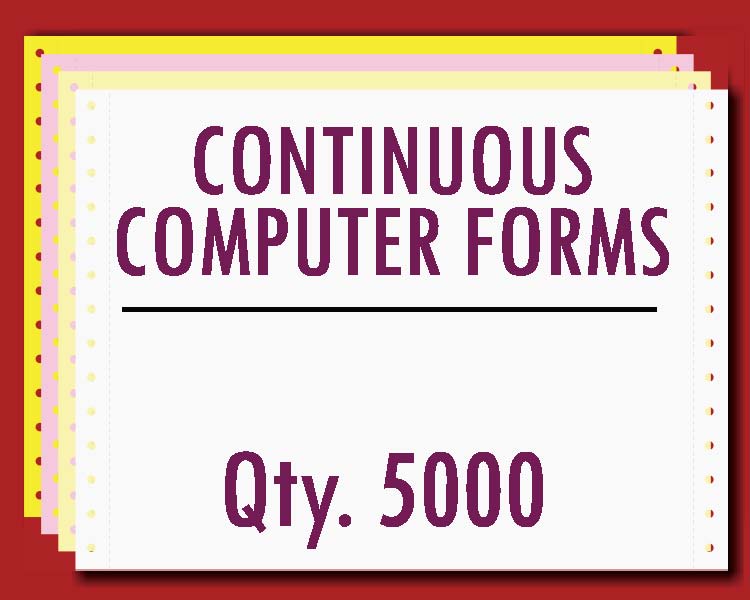 Continuous Carbonless Form 9.5" X 7" 4 Part 5000 Qty - BLANK
$468.00
$453.96
Save: 3% off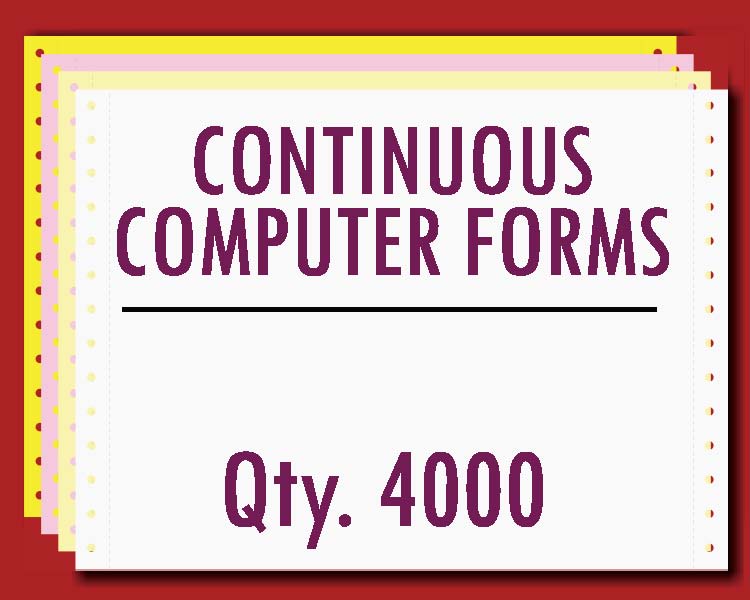 Continuous Carbonless Form 9.5" X 7" 4 Part 4000 Qty - BLANK
$399.00
$387.03
Save: 3% off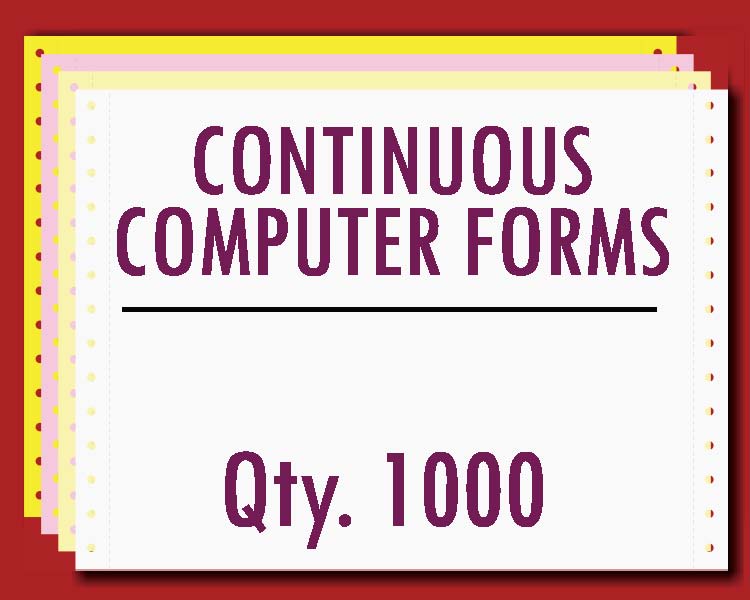 Continuous Carbonless Form 9.5" X 7" 4 Part 1000 Qty - BLANK
$139.00
$134.83
Save: 3% off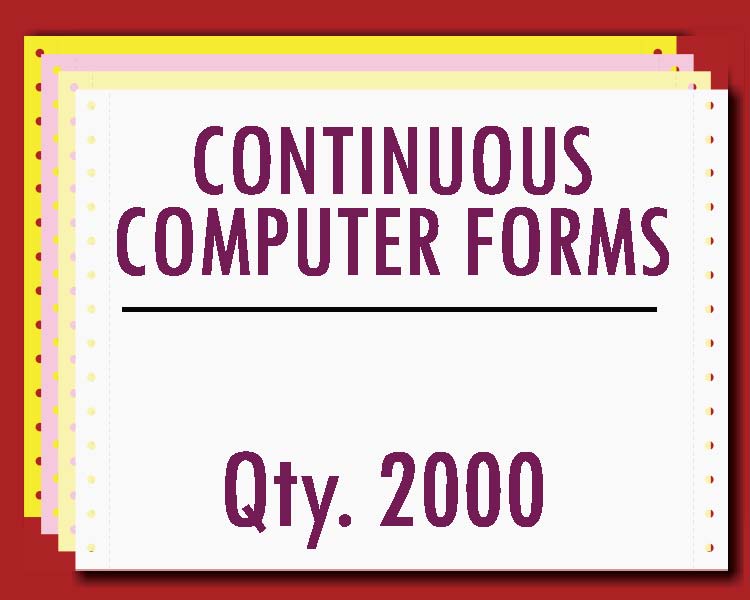 Continuous Carbonless Form 9.5" X 7" 4 Part 2000 Qty - BLANK
$244.00
$236.68
Save: 3% off